| | |
| --- | --- |
| Article number: | SPUD268 |
| Availability: | Out of stock |
The Spud, Inc. Lock Down Belt is the same great Spud, Inc. belt you know and love with an updated buckle system to extend the life of the belt. Velcro belts are great for the support and comfort they give, but eventually the Velcro wears out with years of use. The new buckle system takes the stress off the Velcro to keep that secure hold of a brand new belt lasting for years. The Lock down belt can be worn with the lock down buckle engaged for a super secure hold or those big lifts, or it can be worn just like the regular Spud, Inc. Velcro belts (running the strap through the rings).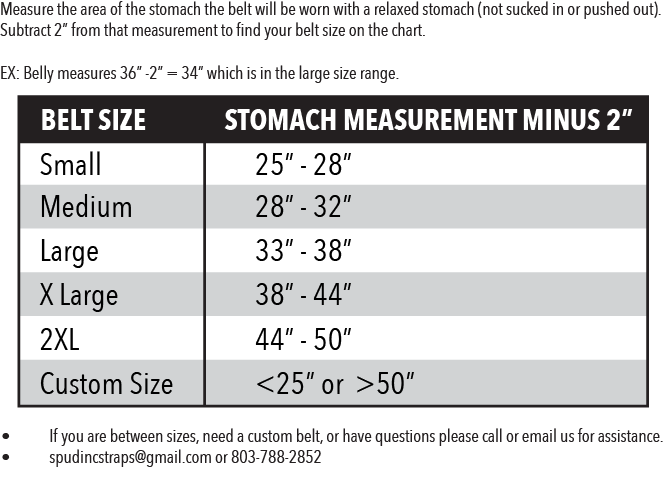 | Will Philpott
21-01-2018 17:35
This thing is a total game changer, I've only ever tried to use regular powerlifting belts for deadlifts and they always feel awkward and don't seem to work properly, but this belt feels perfect while doing deadlifts, doesn't dig into your hips at all and feels like it's giving loads of support. The lock down buckle works really well as well; completely takes the tension off the velcro so I'm not worried about the velcro wearing out after using it for a while. The team at Spud Inc are also really helpful, couldn't have had a better experience ordering from them.
5
stars based on
1
reviews